JT Healthcare Uniforms locally owned and operated by a small Salinas Family. Named after Jaime and Teresa, who began their business with the help of Pat's Monogram's & Uniforms in 2004.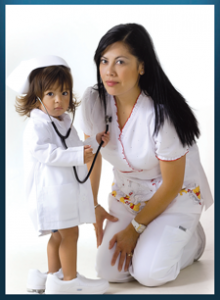 Jt Healthcare, In 2008 Jaime and Teresa moved to a new location located in South Salinas, California and have been conducting business independently since. JT Healthcare Uniforms offers a wide selection in name brand uniform apparel, shoes, and accessories.
With a combined 16 years of experience, Teresa, store owner and operator, dedicates her time to only the best customer service, latest styles, and quality products. Visit JT Health Care Uniforms today!